UFFL News and Notes: February Edition

Article Posted Wednes
day, Feb. 15, 2017 at 9:00 p.m. Eastern


The Ultimate Fantasy Football League has found a replacement owner for former Renegade owner Tony DelSignore.

Steve Ungrey, who has been a participant in the Fantasy Baseball Challenge league on Fleaflicker since the 2015 season, has agreed to join the UFFL. As a result of being located in Michigan, the franchise will be relocated from the Southern Division to the Northern Division, with the Pulverizers moving to the South.

UFFL News Ticker: As expected, the UFFL was renewed for its 16th season on Fleaflicker earlier this week, meaning that teams are now allowed to resume making trades. A preliminary 2017 regular-season schedule has been created and the live draft has been tentatively scheduled for Wednesday, Aug. 29 at 9:30 p.m. Eastern. No rule changes are set to be announced now but owners will have a chance to make their suggestions be heard when the annual questionnaire is distributed via e-mail this summer.


---
Tony DelSignore departs UFFL

Article Posted Thursday, Feb. 2, 2017 at 10
:00 p.m. Eastern; Updated Thursday, Feb. 9, 2017 at 8:00 a.m. Eastern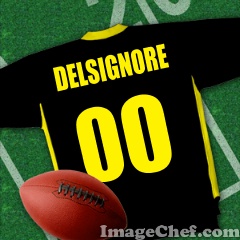 Approximately one month after leading the Southern Division to victory in the ninth-annual UFFL Pro Bowl, Renegade owner Tony DelSignore has announced that he is leaving the Ultimate Fantasy Football League on amicable terms, citing a desire to dedicate less time to fantasy sports. He simultaneously announced that he will not be participating in the 2017 Fantasy Baseball Challenge on Fleaflicker.
In six UFFL seasons, DelSignore went 52-37-0 (.584), going 48-30-0 in 78 regular-season contests and 4-7-0 in 11 postseason games. He reached the UFFL Bowl during his rookie campaign in 2010 before stepping away for the 2011 season, only to return to action in 2012 as the owner of a different franchise. He made a second appearance in the championship game following the 2015 season but came up short in a closely-contested battle versus N2deep.
During his final season, he set league records for most regular-season victories (12) and fantasy points (2,001.79) accumulated in a single year, although this set the stage for a devastating loss in the first round of the playoffs against HB2 Defiance. However, this year's Pro Bowl victory allowed DelSignore to exit on a high note and gain redemption for a loss in the 2014 Pro Bowl.
It is currently unknown who will replace DelSignore in either league but a UFFL replacement is unlikely to happen before the league is renewed on the Fleaflicker website later this month. If you or someone you know would be interested in filling these vacancies, please e-mail commissioner Jared Byrd at jared259@alumni.upenn.edu.
More on the Pro Bowl:
The Southern Division defeated the Northern Division by the score of 136.54 to 106.09 in the Pro Bowl, allowing the South to improve their all-time record to 7-2-0 in the game. The winners were led by Atlanta Falcons quarterback Matt Ryan, who went 27-for-36 with 331 passing yards and four touchdowns, accumulating 37.44 fantasy points along the way. Green Bay Packers quarterback Aaron Rodgers led all players in a losing effort with 42.20 fantasy points, going 27-for-39 with 300 passing yards and four touchdowns.
UFFL News Ticker:
bbashers owner Calvin Brown was named the winner of the 2016 UFFL Postseason Challenge on NFL.com for the second year in a row, racking up 751 fantasy points over the four-week duration of the contest ... Pulverizers owner Jared Byrd was named the winner of the UFFL Pickem Challenge on Yahoo! Sports, with 177 correct picks out of 267 combined NFL regular-season and postseason games (66% accuracy).
---
... They have done it.

Article Posted Tuesday, Dec. 27
, 2016 at 12:00 a.m. Eastern; Updated Thursday, Dec. 29, 2016 at 11:00 p.m. Eastern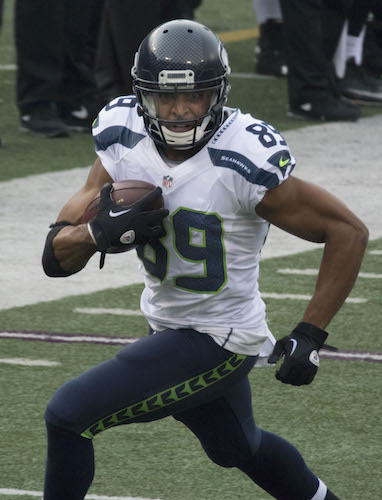 For the second time in the last three seasons, Dallas Honeycutt and the Morristown Maulers have won the UFFL championship. They defeated HB2 Defiance by the score of 131.90 to 116.83 in UFFL Bowl XV, thanks to 288 passing yards and three touchdown passes from Indianapolis Colts quarterback Andrew Luck (30.72 fantasy points), as well as 177 receiving yards and a touchdown from Seattle Seahawks wide receiver Doug Baldwin (28.15 fantasy points).
As the sixth seed in the championship bracket after posting a 7-6-0 mark during the regular season, the Morristown Maulers pulled off improbable upsets against the Fight'n Nut-Tooths (No. 3 seed) and The Catch (No. 2 seed) in order to reach the title game. With the victory in the UFFL Bowl, the Maulers were able to exact revenge for a loss to HB2 Defiance in Week 9, where they fell 145.00 to 125.69.
"I would love to say that this was expected and I planned all year for a late season charge, but in truth, the league just kind of fell into my lap with all of the upsets during the late season and playoffs," Honeycutt wrote in a post on the Fleaflicker message board Wednesday, Dec. 28.
Buffalo Bills running back LeSean McCoy (24.65 fantasy points) contributed 145 rushing yards and a touchdown in a losing effort for Grace Cloud's team, which entered the postseason as the eighth and final seed in the championship bracket despite posting a losing record in the regular season (6-7-0).
---
UFFL Bowl XV: Morristown Maulers vs. HB2 Defiance

Article Posted Su
nday, Dec. 25, 2016 at 10:00 p.m. Eastern; Updated Monday, Dec. 26, 2016 at 11:00 a.m. Eastern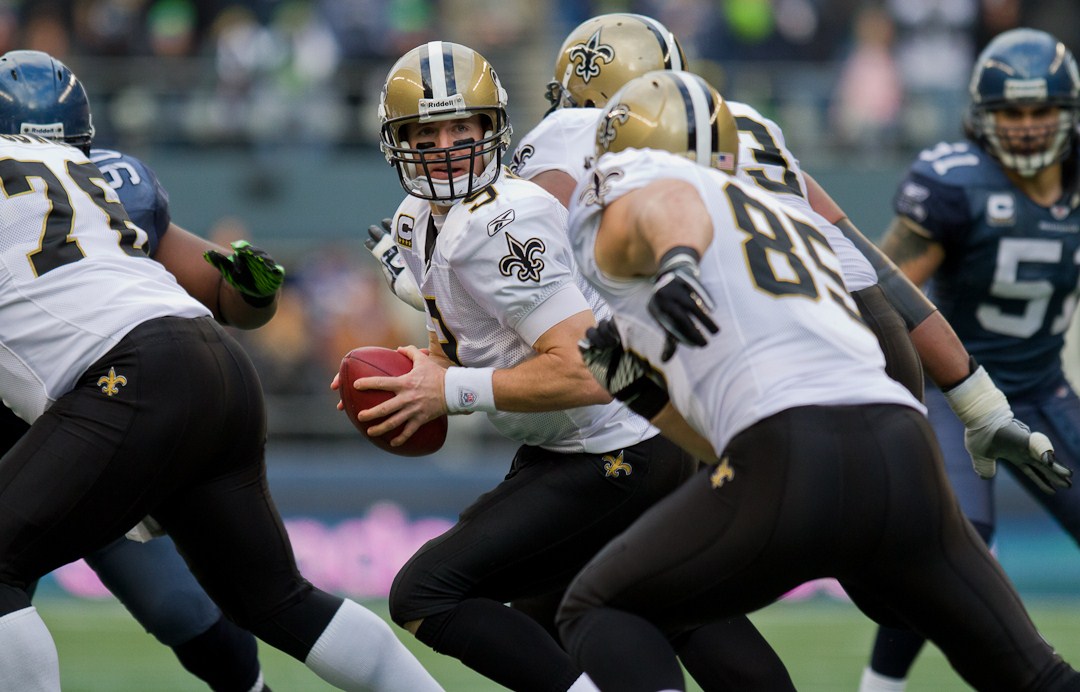 Two Southern Division rivals will square off against each other in UFFL Bowl XV, in a wacky, improbable postseason which has seen an unusually high number of upsets.
The Morristown Maulers, coached by Dallas Honeycutt, entered the playoffs as the sixth seed in the championship bracket after posting a 7-6-0 regular-season record. They upset the Fight'n Nut-Tooths (No. 3 seed) and The Catch (No. 2 seed) in the first two rounds after losing to both clubs during the regular season. Honeycutt is in his third year as a UFFL owner and will be making his second appearance in the title game, having defeated Deltaman in 2014 to win UFFL Bowl XIII. He has a lifetime record of 26-20-0 (21-18-0 in the regular season and 5-2-0 in the playoffs).
HB2 Defiance clinched the eighth and final seed in this year's championship bracket despite having a losing regular-season record (6-7-0). However, they proved their mettle by pulling off major upsets against first-seeded Renegade and fifth-seeded N2deep en route to reaching the UFFL Bowl. Interestingly, Grace Cloud's team faced Renegade and N2deep in the final two weeks of the regular season, losing to the former and defeating the latter. Cloud is 93-78-0 (77-67-0 in the regular season and 16-11-0 in the playoffs) through 11 UFFL seasons and won the league's first championship in 2002; she also participated in UFFL Bowl X but lost to the Pulverizers in 2011.
The Morristown Maulers and HB2 Defiance met in Week 9 of the regular season, with Cloud's squad winning by a score of 145.00 to 125.69.
In other Week 16 matchups ...
(5) N2deep vs. (2) The Catch (Championship Bracket)
In the last four weeks, N2deep has defeated the bbashers twice (including once in the championship bracket) and lost to HB2 Defiance twice (including once in the championship bracket). They will be facing The Catch in the UFFL's third-place game but are hoping for results that are far different than Week 3's outcome, when they lost by 85.98 fantasy points (163.70-87.72).
(10) Deltaman vs. (9) Football Gal (Consolation Bracket)
This matchup pits UFFL charter owners Craig Hoffman and Mozelle Meyers against each other for a rematch of a Week 1 game which saw Football Gal win by the score of 113.96 to 106.44. As the top two seeds in the consolation bracket, both franchises received first-round byes but lost their second-round matches to the Pulverizers and CheeseWhiz, respectively.
(12) CheeseWhiz vs. (11) Pulverizers (Consolation Bracket)
These two clubs squared off against one another in Week 13, with CheeseWhiz winning by the score of 149.59 to 131.45. However, it's the only game that the Pulverizers have lost in the last five weeks; they have since defeated The Steel Curtain and Deltaman in the consolation bracket. Meanwhile, CheeseWhiz was victorious against the Steph Infections and Football Gal to reach this point.
By virtue of losing in the first round of the postseason, the following teams are idle for Week 16: the bbashers, the Fight'n Nut-Tooths, Renegade, the Shelburn OrangeHats, the Steph Infections and The Steel Curtain.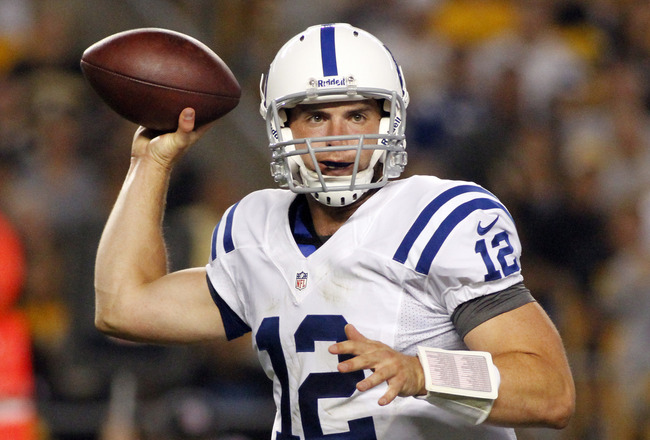 Possible defensive changes in store:
One possible rule change for the 2017 UFFL season could involve individual defensive players. Currently, they receive 0.5 fantasy points for every solo tackle they make and no points at all for assisted tackles, leading to very low point totals overall. These figures are likely to be bumped up to one point for each solo tackle and 0.5 points for every assisted tackle. At this point, it is unknown if the point totals for other statistical categories will remain unchanged.
This and other potential adjustments will be discussed in further detail during the offseason as part of the annual owners' questionnaire. If you have an idea for a rule change, send it to commissioner Jared Byrd at jared259@alumni.upenn.edu.
NFL Playoff Challenge registration is open:
Registration for the
UFFL Postseason Challenge
contest on NFL.com will remain open until first-round playoff games get underway Saturday, Jan. 7. So far, Hoffman and Meyers have pledged to return for another year. The contest is structured similarly to a daily fantasy sports pool, where it's possible for multiple owners to have the same players, although there are no transaction limits or salary caps to worry about when constructing lineups. In addition to players' raw performance scores, multiplier bonuses are awarded to owners who keep the same players in their lineups for several weeks.
The game will run through Super Bowl LI, although owners won't be able to fill out their lineups until after the NFL regular season has ended and the postseason picture has been clarified. To enter,
click here
. If prompted, the group name is UFFL and the group password is playoffs.
UFFL Pro Bowl alert:
The ninth-annual UFFL Pro Bowl will take place during the 17th week of the NFL regular season (Sunday, Jan. 1). Andrew So (The Catch) is expected to serve as the head coach of the Northern Division, with Tony DelSignore (Renegade) expected to lead the Southern Division squad. Both coaches were selected based on the fact that their clubs scored the most fantasy points in their respective divisions during the UFFL regular season. Ballots will be distributed to So and DelSignore via e-mail no later than Tuesday, Dec. 27, with a deadline for starting lineups to be submitted by Friday, Dec. 30, at 8:00 p.m. Eastern.
UFFL News Ticker:
Interestingly, the first round of this year's championship bracket included four owners who had never won a UFFL title facing four owners who had won before. In each instance, the owner who had won a previous title emerged victorious ... Joseph Randall became the winner of the 2016 survival football contest, after Meyers, Randall and George Thomas incorrectly predicted the winner of a Week 16 NFL game after having already accumulated two strikes each. Randall and Meyers picked the Tennessee Titans to defeat the Jacksonville Jaguars, while Thomas selected the San Diego Chargers to beat the Cleveland Browns. Since going to the three-strike format in 2011, this is the latest point in the season that the contest has ended.