Andrew Luck acquired by Fight'n Nut-Tooths

Article Posted Wednesday, July 19
, 2017 at 12:00 a.m. Eastern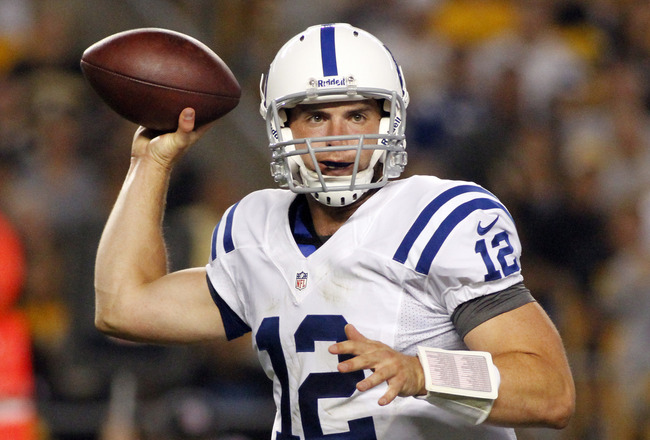 The first blockbuster deal of the 2017 season has been finalized. The defending champion Morristown Maulers cleared up their quarterback controversy by trading Indianapolis Colts quarterback Andrew Luck and New York Jets running back Bilal Powell to Joseph Randall's Fight'n Nut-Tooths Tuesday, July 18, in exchange for Tennessee Titans running back DeMarco Murray and a pair of selections in the upcoming UFFL draft.
The 27-year-old Luck had 4,240 passing yards in 15 games last season, with 31 touchdowns and 13 interceptions, and added 341 rushing yards with two rushing touchdowns. Dallas Honeycutt, the owner of the Maulers, had Luck and Oakland Raiders quarterback Derek Carr on his roster and had been attempting this offseason to trade one of the players while keeping the other. If no deal had been completed prior to the draft, there is an excellent chance that two of the Maulers' three franchise players would have been quarterbacks.
Powell, 28, averaged 5.5 yards per carry and reached the end zone nine times in 2016, during what turned out to be the best statistical season of his career. He rushed for 722 yards and added 58 receptions for 388 yards despite only starting four of the Jets' 16 games.
Murray, 29, bounced back from a disastrous 2015 campaign with the Philadelphia Eagles, collecting 1,287 rushing yards, 377 receiving yards and 12 combined touchdowns while averaging 4.4 yards per carry. Honeycutt immediately named Murray as one of his three franchise player selections in advance of the draft.
The Morristown Maulers will also receive a second-round pick (19th overall) and a fifth-round pick (66th overall) in the 2017 draft. Recent selections with the No. 19 pick have included former Tennessee Titans running back Bishop Sankey, Oakland Raiders wide receiver Amari Cooper and Tennessee Titans running back Derrick Henry, while recent selections with the No. 66 pick have included former San Diego Chargers running back Danny Woodhead, former New England Patriots running back LeGarrette Blount and Houston Texans defensive lineman J.J. Watt.
In a corresponding move to clear roster space, the Nut-Tooths waived Chicago Bears running back Jeremy Langford. The 25-year-old had 200 rushing yards, 142 receiving yards and four touchdowns in 12 games last season.
---
UFFL News and Notes: July Edition

Article Posted Tuesday, July 18
, 2017 at 3:00 p.m. Eastern
With the start of the Ultimate Fantasy Football League's 16th season less than two months away, owners were sent copies of the annual questionnaire Saturday, July 8, in order to make necessary adjustments for the 2017 campaign. As of this writing, commissioner Jared Byrd and six of the remaining 13 owners (Craig Hoffman, Dallas Honeycutt, Mozelle Meyers, George Thomas, Steve Ungrey and Angie Williams) had officially announced their intention to return - or in Ungrey's case, the intention to begin competing this year. The other seven owners had not submitted responses.
Aside from several potential scoring rule changes involving individual defensive players (IDPs for short), the league is expected to operate under the same guidelines as last season. Here are the three proposals currently being voted on for IDPs:
a. Solo tackles for IDPs could be increased from 0.5 fantasy points to 1 fantasy point. (Last season, solo tackles were worth 0.5 fantasy points, while assisted tackles were worth nothing.)
b. Sacks for IDPs could be increased from 1 fantasy point to 3 fantasy points. (They were worth 3 points each from 2004 to 2007 and 1 point last season.)
c. Passes defended for IDPs could be increased from 0 fantasy points to 1 fantasy point. (They were worth 1 point each from 2004 to 2007 but worth nothing in 2016.)
Owners who have not submitted completed questionnaires are encouraged to do so as soon as possible. Here is another link to the survey in case the original e-mail message was misplaced:
https://groups.yahoo.com/groups/ultimatefantasyfootballleague/conversations/messages/1365
The live draft will be held Wednesday, Aug. 30, at 9:30 p.m. on the Fleaflicker website. The chat room will open 30 minutes prior to the start of the draft and remain open as long as at least one owner is present after the event ends. More information and reminders about the draft will be distributed as the date draws closer.
UFFL News Ticker:
The survival football and NFL pickem contests on Yahoo! Fantasy Sports are expected to open for registration before the end of the month. As soon as both competitions are ready, information for signing up will be e-mailed to all UFFL owners and posted on this website ... The Fantasy Hockey Challenge league has already been renewed for the 2017-18 season and the Fantasy Basketball Challenge league will be renewed shortly as well. There is one opening anticipated in each league to replace owners who appear to have abandoned their clubs. If you are interested in joining either league (or both leagues), e-mail commissioner Jared Byrd at jared259@alumni.upenn.edu.
---
UFFL News and Notes: February Edition

Article Posted Wednes
day, Feb. 15, 2017 at 9:00 p.m. Eastern


The Ultimate Fantasy Football League has found a replacement owner for former Renegade owner Tony DelSignore.

Steve Ungrey, who has been a participant in the Fantasy Baseball Challenge league on Fleaflicker since the 2015 season, has agreed to join the UFFL. As a result of being located in Michigan, the franchise will be relocated from the Southern Division to the Northern Division, with the Pulverizers moving to the South.

UFFL News Ticker: As expected, the UFFL was renewed for its 16th season on Fleaflicker earlier this week, meaning that teams are now allowed to resume making trades. A preliminary 2017 regular-season schedule has been created and the live draft has been tentatively scheduled for Wednesday, Aug. 30 at 9:30 p.m. Eastern. No rule changes are set to be announced now but owners will have a chance to make their suggestions be heard when the annual questionnaire is distributed via e-mail this summer.


---
Tony DelSignore departs UFFL

Article Posted Thursday, Feb. 2, 2017 at 10
:00 p.m. Eastern; Updated Thursday, Feb. 9, 2017 at 8:00 a.m. Eastern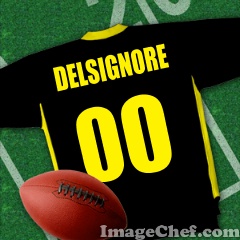 Approximately one month after leading the Southern Division to victory in the ninth-annual UFFL Pro Bowl, Renegade owner Tony DelSignore has announced that he is leaving the Ultimate Fantasy Football League on amicable terms, citing a desire to dedicate less time to fantasy sports. He simultaneously announced that he will not be participating in the 2017 Fantasy Baseball Challenge on Fleaflicker.
In six UFFL seasons, DelSignore went 52-37-0 (.584), going 48-30-0 in 78 regular-season contests and 4-7-0 in 11 postseason games. He reached the UFFL Bowl during his rookie campaign in 2010 before stepping away for the 2011 season, only to return to action in 2012 as the owner of a different franchise. He made a second appearance in the championship game following the 2015 season but came up short in a closely-contested battle versus N2deep.
During his final season, he set league records for most regular-season victories (12) and fantasy points (2,001.79) accumulated in a single year, although this set the stage for a devastating loss in the first round of the playoffs against HB2 Defiance. However, this year's Pro Bowl victory allowed DelSignore to exit on a high note and gain redemption for a loss in the 2014 Pro Bowl.
It is currently unknown who will replace DelSignore in either league but a UFFL replacement is unlikely to happen before the league is renewed on the Fleaflicker website later this month. If you or someone you know would be interested in filling these vacancies, please e-mail commissioner Jared Byrd at jared259@alumni.upenn.edu.
More on the Pro Bowl:
The Southern Division defeated the Northern Division by the score of 136.54 to 106.09 in the Pro Bowl, allowing the South to improve their all-time record to 7-2-0 in the game. The winners were led by Atlanta Falcons quarterback Matt Ryan, who went 27-for-36 with 331 passing yards and four touchdowns, accumulating 37.44 fantasy points along the way. Green Bay Packers quarterback Aaron Rodgers led all players in a losing effort with 42.20 fantasy points, going 27-for-39 with 300 passing yards and four touchdowns.
UFFL News Ticker:
bbashers owner Calvin Brown was named the winner of the 2016 UFFL Postseason Challenge on NFL.com for the second year in a row, racking up 751 fantasy points over the four-week duration of the contest ... Pulverizers owner Jared Byrd was named the winner of the UFFL Pickem Challenge on Yahoo! Sports, with 177 correct picks out of 267 combined NFL regular-season and postseason games (66% accuracy)